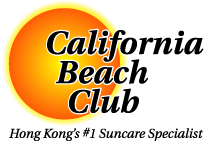 Self Tanning:
Self Tan has come a long way over the years. Long before Spray Tanning gained popularity, there were low cost self tanning products that made gaining the perfect sunless tan almost impossible.
A little History
Sadly, the stereotypical fears of turning orange from sunless tanning pretty much emerged more than 20 years ago when results really did leave people looking orange. It's hard to believe, but most of the original self-tanning products were only available in lotions or creams and didn't even have tint to help identify even application. And then, there was the smell, made only worse by how long the setting time required individuals to deal with the smell. Rarely less than 8 hours.
That was then..
Nowadays self-tanning products are available in sprays, lotions, creams, towelettes and mousse and even lightly tinted daily-use moisturizers, and, almost all have cosmetic bronzing tints to make even application much easier. The awful smells are now replaced with pleasant vanilla or citrus scents, and some even have no scent at all.
Most products are well balanced between cosmetic bronzers that help with even application, and generally last 3-4 days. DHA, the other bronzing component, lasts around a week, so the fade effect is much less dramatic and patchy given it occurs in two stages instead of just one, as was common in the past.
Likes most things today, available options went from sparse to overwhelming.