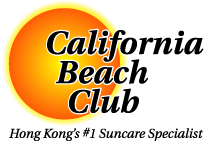 Beauty Packages:
Package
Deposit
Srv/Pkg Disc
Prod Disc
Bronze
$3,000
10%
5%
Silver
$6,000
15%
10%
Gold
$8,000
20%
15%
Diamond
$13,000
25%
20%
Beauty, and only Beauty Services please..
Um, if you're buying a package this package gives you the maximum flexibility anyways.
Beauty Packages
Beauty Packages offer the maximium flexibility accross both the beauty place and California Beach Club. Although you can use this package towards all packages, services and products, the listed discount may not apply to already on-sale items, and definitely not to Fast-Track Packages.
Of course, we also have Single Treatment Pricing on all of our Beauty Services. Please visit the beauty place for price lists and full beauty service information.