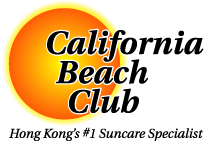 Pricing more flexible than a yogi...
Many tanning studios I've visited over the years, (including when I still travel), have wonderfully simple package systems. For example, they often offer 50, 100 or 200 minute packages which can be used towards their 15 minute standard session beds.
(I like to relax.) Perfect.
However, if that machine is busy, and I ask to use a different, say, 12 minute bed that happens to be available, they require buying a different 50, 100, or 200 minute package specific to that machine. This means 2 packages.
Still simple, but not so practical.
Without repeating myself, the same policy holds for every machine with different tanning intensity. This means a lot of possible waiting, or spending on multiple packages, which does begin to add up.
Not as simple as it at first seemed.
A Better way...
So, we created a point system. For tanning, 1 point generally equals a 'standard' tanning session, which can mean 12 minutes on our mildest 12 minute standard session bed, or 4 minutes on our fastest 4 minute standard session vertical. Want a little more or a little less? No problem, vary your sessions in +/- 0.25 point increments.
Please refer to specific equipment listed in the Indoor Tanning section for Point Charges Tables.
But we went further.
Want to try spray tanning?
No need for another package. Only 4 points for a full-body spray tan, 2 points for half-body, and 1 point for face-only from the exact same packages.
And, if that's not flexible enough, you can even use those same points on our new detox-hydrating spaCapsule.
1 point for each 10 minute increment.
And if that's still not enough, we have even more services planned for the future, giving you even more options with your package.