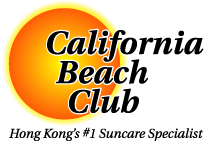 Removing your Self Tan:
It's sad, but even the greatest loves sometimes come to an end. When the time has come and you want to say goodbye to your beautiful spray tan, we can help with that too.
Skin does not exfoliate evenly, and most people find colour begins to fade fastest on hands, elbows, shoulders or knees. Normally, this patchy state is easily solved by rubbing a little harder on the surrounding skin to remove the remaining top layers of colour. If that doesn't do the trick, you can try any exfolliating scrub, loofah or mitt. And, if that doesn't work, you can try our special exfolliating mitts and sunless tanning removers to eliminate more layers.
If you like, you can repeat the process again, try a different form of self tanner, or just take a break. We're always here to help when you need us.