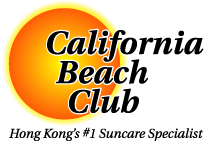 Developing your Spray Tan:
Getting a Professional Spray Tan takes most of the stress out of the process. However there are things to be aware of both during the spray tan, as well as after the spray tan while it is developing, but before you take your first shower. Here we break it down into separate during and after sections..
Treatment Protocol & Etiquette
No Phones!: Do not bring your mobile phone into the treatment with you! There's probably another appointment after you and it's unreasonable to hold up a day's worth of appointments. Besides, the actual spraytan should only be 5-15 minutes, (absolute maximum). There are very few things in life that can't wait a few minutes. Plus, there's the problem with transfering spray tan solution all over your phone...

Well Prepared: The room should be clean, comfortable, and provide everything needed for the spraytan including towels, tissues, disposable underwear, etc...

Undress Code: The question we have heard most often, that people often have trouble asking, is how much/little should they wear for a professional customized spraytan treatment. This question is best covered with your specialist in advance because different centers and even different therapists within the same center may differ. Don't be embarrassed, they should be use to the question. We require members of the opposite sex, (relative to the therapist), to have private parts covered.

Professional The therapist should be polite, respectful, and helpful in guiding you through your spraytan. In a word; professional.

Polite: Likewise, you too need to be polite, respectful, and helpful to your spraytan specialist, even if you go to our competition, ;-). They will probably ask you to move into different positions to make sure the coverage is as even as possible. Listening to your therapist's guidance and advice will make a big difference.
Setting Time (1-6 hours)
Getaway Plan: Sweating is a major no-no during the spray-tan setting process. Sweat pushes the spray tan solution out of the skin from the inside. Make sure you have a cool escape plan, either via a very short walk in summer, or by taxi nearby. Air-conditioning is a must indoors during summer months. After your solution has set, and you've showered off the excess solution, sweating can still cause your spray tan to expire sooner, but the effect is not as dramatic.

Remember your Me Time: During the setting period, excess spray tan will have been applied which does not fully absorb into the skin. This, and the cosmetic bronzers are very easily transferred to things you may touch or brush against. Avoid busy crowds, hugs, and delicate fabrics.

Hands Off!: We don't realize exactly how much we touch ourselves throughout the day. From scratching to rubbing, to crossing your arms, many people make the mistake of staining the insides of their hands during the setting process. Hands don't don't tan, (either do feet), so please pay special attention during this time.

Shower time: Once you've completed your development process, you will be darker than you should be due to the excess solution. A quick light shower will be more than sufficient. Don't forget to shampoo your hair to eliminate any product that may have gotten into your hair. A bath is not recommended because the spray tan will fill the water leaving a slight residue back on your skin.

It may look like most of your spray tan has gone down the drain but don't worry, it's just the excess solution.

Moisturize: There's no time like the present to start prolonging your spray tan. Apply a light moisturizer over your whole body. This will help keep your skin from drying out, as well as act as a slight barrier to the product rubbing off in the event your shower was a little too light.