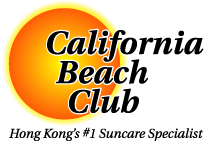 Finding Your Specialist:
If you read the history of spray tanning, thank you. Here, we will keep the questions you need to ask to the point.
Why?
These days almost everyone focuses on the price. I still wonder why they don't worry about looking terrible for a week or so? Asking a few questions will go a long ways to making your time, effort, and money worthwhile.
Solutions: How many solutions do you offer? How many shades and colour options?

- A good provider should have at least 2 or more colour options, such as Golden/Bronzed/Chocolate/etc, with at least 2 or more shades of each, such as Light/Medium/Dark/etc.

Showers: Do you have shower faciliites and specialized cleansers that are spray-tan friendly?

- A good provider should have shower facilities with specialized exfoliating and non-exfoliating shower gles available.

Barrier Creams / Disposable Underwear / Etc: Do you have barrier creams or other to keep non-tanning parts from getting colour?

- Palms and the bottom of feet do not tan. However, spray tanning solution can get everywhere. We use specialized creams applied to palms, nails, feet, heels, etc that keep those bits from getting colour. Worse, tougher, dryer, callused skin absorbs even more solution than normal, making those parts look very dark. Barrier creams or some version thereof are a must. These are usually the giveaway of a bad spray/self tan. Of course, disposable underwear, shower caps / hair bands, slippers, tissues, towels and drying areas will all help make the process easier for you.

Body Builders / Fitness / Bikini: Do you have special solutions for Body builders & other performers?

- Body builders beware. The colour required under the lights is very, very, very dark. It requires special solutions just for this purpose. Trying to layer standard solutions will not deliver the desired results. Of course, you can just wait until the event and you will find out what we mean. We have spray tanned hundreds of body builders over the years. Try asking personal trainers for their advice.

Spray Tanning Rooms: Do you have specialised spray tanning rooms?

- OK, this is not really essential, however it will tell you how serious the company is about spray tanning. A room committed to spray tanning demonstrates a very serious commitment, as opposed to just a small machine, a few lotions and some sheets against the wall or having you stand in a shower.

Price: How much will it cost and what extras might I have to pay for?

- Unless money is no object, you will need to ask. Packages are pretty common, with a commitment to more spray tans usually resulting in a lower average price. On the other hand, if money is no object, no need to ask around, just come and see us!