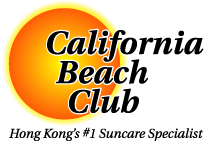 Prepare for your Spray Tan:
A few small efforts will go a long ways to helping you get a great spray tanning result. With exception to preparing your self tanning space, there are only minor differences between preparing for your spray or self tan.
Good time for Me time: Probably best not to commit to any dinners or friendly get togethers where you may come into contact with others during the showerless waiting time after spraytanning. The solution is easily transferred and I doubt your friends will appreciate the brown stains on their new white clothes.

Hair Removal: Shave or wax the day before, but doing so immediately before your spraytan will increase sensitivity. Preparing the skin for any treatment by stressing it with this level of irritation will increase the chances of product reaction, plus the oils in waxes or shave creams can interfere with spraytan absorption as well.

Mani / Pedi: Finger and toe nails readily absorb DHA, unfortunately. Nail polish, or at least a clear coat is recommended to prevent toe nail discoloration. This shouldn't happen during the treatment, but may happen days later. This happens more commonly in warmer weather when feet sweat, expelling the solution from the inside, onto the toe nail beds.

Scrub or Exfoliate: If your service provider does not provide exfoliating service, or exfoliating showers, exfoliate with a sunless scrub like California Tan Body Buffer Exfoliator or try their Exfoliating Towelettes, which you could use at the location, or a few hours beforehand. These special scrubs contain no oils which will interfere with spraytan absorption

Prepare a Drying Space: You may want to prepare the areas you will spend your 2 – 6 hours of showerless waiting for possible colour transfer. Place towels on the seat of your car, couch, chair, or other areas you will rest. If you tend to sleep through it, switch the silk sheets and pillow cases to something easier to clean, like cotton.

What to wear: Wear or bring loose fitting, light weight, dark clothing to change into after the treatment because it is likely some colour transfer will occur. Avoid wool, nylon or silk which can be difficult to wash fabrics. If you're not comfortable in disposable underwear, (it's not so comfortable), you could bring your own as long as it is loose fitting. Likewise, you can bring your own hair band, tissues, or other items you may not be comfortable using if it's not your own. Confirm what is and is not provided.

Clean Clean Clean: Do not apply makeup, moisturizer, deodourant, perfume, etc, unless you know you can remove it at the service provider. All of these products can act like a barrier to product absorption, leaving white spots behind.

Travel light: Avoid bringing a heavy shoulder bag if you can. The pressure on your shoulder will remove the solution from your shoulder, not to mention the possibility of sweating from carrying it.
Arrive early: Leave a little extra time to properly exfoliate prior to your treatment if necessary, using our California Tan Body Buffer Exfoliator included with our treatment and available in our showers. You may choose to exfoliate at home ahead of time, but keep in mind our special scrubs were designed specifically for use prior to spraytanning because they contain no oils which will interfere with spraytan absorption. If you prefer to shower at home prior to your spray time, leave lots of time so you can arrive relaxed, and not sweaty from rushing.